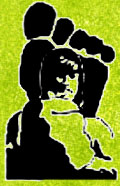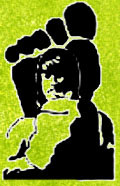 From this page you can purchase our albums online, download some free MP3's, or just listen to some tunes with RealAudio. We don't keep the goodies on our site but everything's just one click away from the dojo. We'll be changing the free tunes every month, so keep a look out for our classic archive material and new stuff, which will only be made available on the net.
MooM Albums Listen to MooM Order MooM CD's Online Do us a Favour
---
MOOM ALBUMS

MOOM-TOOT CD (Delerium 1995 : DELEC CD 035)
Kristian Hartridge > Guitars, Midi Guitar, Vocals
Andy Fairclough > Hammond, Piano, Clavinet, Fender Rhodes
Jim Patterson > Electric Bass
Gregory Myles > Drums, Percussion
Feat:Toby Kay > Wibbles
1.Prelude
2.Sally
3.Astronought
4.The Void is Clear
5.Babbashagga
6.The Higher Sun
7.The Crocodillian Suite
8.Waiting for the sphere
9.Eye
10.I Can't Remember the Sixties...I Must Have Been There.
Also available on Vinyl.
---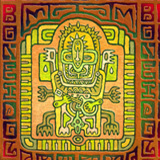 MOOM-BONE IDOL CD (Delerium 1999 : DELEC CD 051)
Kris Hartridge > Guitar, Vocals
Mark Astill > Mo' Guitar
Greg Myles > Drums, Mo' Vocals
Andy Fairclough > Keyboard instruments
1.I Structure
2.Rusty Can
3.Non Specific Highway
4.Petrol
5.Gideons Pier
6.Ship to Harbour
7.What's a Little Sunshine
8.Rooftops
9.I've Been Grown
10.Woodland
---
LISTEN TO MOOM
Click on the ear to be teleported to our page on MP3.com where you can listen to or download some free tracks, taken from "TOOT" and "BONE IDOL".
---
ORDER MOOM CD'S ONLINE
Click on the braniac dood below to travel to the Freak Emporium's online Shopping area, where you can order MooM's studio albums for very reasonable prices.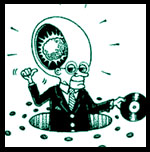 ---
DO US A FAVOUR
MooM are a grass roots kind of band. With a little help from you we might just be able to keep the rice on the table.
If you can help in any of the following areas, or have any other skills to contribute...please E-Mail us at
and we'll get back to you as soon as we can.
We are currently looking for people to licence our music in the U.S. Let's do some business!
We are also seeking U.K. based management/agents/promoters.
If you know of any good record stores in your neighborhood that should be stocking our music. Send us a contact address...we'll make 'em an offer they can't refuse.
If you wan't us to play in your area, then let us know...Put us in touch with your favourite local venue. Don't feel bad if it's a shit-hole (we've probably seen worse). Better still, try and get us a booking.
If you have a webpage then lets do a link exchange.
We're always keen to hear from anyone who has a skill, or has access to resources that we could both mutually benefit from.
---